Real estate email marketing refers to the use of email to promote property, real estate services or brand awareness.  The goal of this type of marketing is to foster relationships, promote new and existing listings and drive leads and sales into the business. 
There are many different types of real estate email marketing and the goal you're trying to achieve will determine the type you use and the audience you target.  Keep in mind that just sending emails to groups of people without following a proven system is like throwing a dart with a blindfold on, you won't know what results you're going to get until it's too late.
Below we will take you through our proven best practices for real estate email marketing in 2023 and beyond.
Why should you use real estate email marketing and does it still work?
Some people will say that email marketing no longer works and we would agree that this is true unless done properly and directed at the right targeted audience with a personalised approach.  On the other hand if done correctly, real estate email marketing can quite possibly be one of the best and most effective strategies you will ever use.
Keep reading to find out exactly why real estate email marketing is still alive and well and why you should most certainly not only keep doing it but increase your effort where it is concerned.
Targeted audience
Real estate email marketing allows you to reach specific and targeted groups of people such as potential buyers, renters or vendors, past clients, developers, other real estate professionals or prospects sectioned off into marketing groups.
At Respacio, we have always known the importance and magnitude of real estate email marketing and that is why we created the marketing groups feature.  With marketing groups you can segregate contacts into different custom groups so they can be email marketed to at a later date.
Think of it this way, if you had a marketing group called "Interested in Investment Property" and added every contact to that group when they expressed interest in buy to let property purchases for the purpose of investment, you could then easily email them all at the touch of a button any new investment worthy properties as and when they came on the market.  Conversely, you could also email them newsletters of up and coming developments geared towards investment savvy buyers.
Another great example of using Respacio's marketing groups is an agent with a group of golf enthusiasts who is promoting a new development on a golf course.  All the information for this new golf development can be sent to these golfers quickly and easily.  
Check out more information on this in the article on marketing groups.
Want to know more about Respacio's marketing groups and the role they play in real estate email marketing?  Book a demo now and find out for yourself.  All you have to do is invest 30 minutes of your time to change your business forever.
Cost-effective
Let's be honest, marketing in today's fast moving digital world is expensive and the options are endless so it can be difficult to allocate marketing spend.  Luckily, email is the closest thing to free you will find.  The only cost you have is time, effort and a piece of bulk email software (this is the only monetary cost).  The time and effort comes with building the list and creating engaging emails on a consistent basis but we will cover that later in the how to section of this article.
So, the only expense in actual money comes down to what is more than likely a piece of subscription software that is usually managed outside of your crm.  This can be very frustrating as moving back and forth from one program to another is time consuming and confusing.  With Respacio, we knew that our clients would need real estate email marketing capability so we built the system with a Mailgun (think Mailchimp on steroids) integration that allows you to build, send, and test email campaigns directly from the crm.
Because of this incredible feature in the Respacio ecosystem you are able to send real estate email marketing emails from the system using pre designed templates and all the contacts already stored in the database.  You will also be able to design these templates using fields from any property or contact record in the system so the information is dynamically added but more on this later.
Interested in just how Respacio can push your real estate email marketing strategy into hyperdrive?  Book a demo today.   All you have to do is invest 30 minutes of your time to change your business forever.
Measurable results
As the great Peter Drucker said "If you can't measure it, you can't manage it" and we agree wholeheartedly.  The most important thing in marketing is the ability to understand your ROI (return on investment) so you know what is working and what isn't.  Far too often we see clients spending and spending with absolutely no clue if the money is working and generating leads or not.
What's great about real estate email marketing is that it is easy to track opens, button clicks and conversions, if you have the right software. Most bulk email software programs have all the tracking you will need but can be a real pain as they are all separate from your main software, your real estate crm.  
I bet you're saying, wouldn't it be great if the crm had this feature built in?  Funny you mention that because Respacio has implemented just that feature right inside the crm.  Because we have this built in we can do all sorts of really cool things analytics wise.  We will cover this later in depth but with a built-in Mailgun bulk email integration we can track opens, produce an open rate, use utm links to track website activity from email visitors and generate click through rates and cost per lead information.
Does all this sound too good to be true but too amazing to pass on?  Book a call with a business analyst today and get a demo.  All you have to do is invest 30 minutes of your time to change your business forever.
Wide Reach
Reach is a very common word when people are talking about marketing.  It can mean different things across different platforms but here we are focussing on real estate email marketing and the incredible reach that is possible using its power. 
If you think about it, absolutely everyone has email and regularly checks it.  From teens to the elderly, an email account is certainly something they all have in common.  With over 4 billion users worldwide email is by far the most widely used form of communication and can help you reach the most diverse targeted audience.
Most of the users mentioned above have mobile phones and they are all equipped with email.  This makes the reach of email even wider and more accessible to more people.
Personalisation
Email is a highly customizable and personalizable tool, which allows real estate professionals to tailor their messages to the specific interests and needs of each recipient. Personalised and targeted messaging helps to deliver relevant and valuable content to the audience, making it more likely that the recipient will engage with the email and take action.
To make things even more personalised Respacio lets you use any information from a contact or property record in your real estate email marketing.  What this means is you can write a general email using field codes and those codes will be replaced with the unique information from the database in relation to the contact you are speaking to or the property you are advertising to them.
It is very important that you personalise your emails according to your brand so that you have a consistent look throughout all your marketing messaging and communications.  
The different types of real estate email marketing
The versatility of real estate email marketing is incredible when you start to look at it.  There are so many different ways to use it and many various use cases of it.  Considering it is a virtually free communication tool that requires only effort and creativity to master, there really are endless opportunities to take advantage of.  We have compiled a detailed list of all of the types and uses of real estate email marketing.
Property match emails in real estate email marketing
Of all the emails you can send as a real estate agent, property matches are the most powerful (especially when they're automated).  There are so many ways that property match emails can be used depending on the circumstances of the prospective buyer or the makeup of the list you will be sending to.  Some of the property match emails you might send when using real estate email marketing could be: 
New enquiry email with several properties that match requirements
New on the market property email sent to matching applicants
Properties of the week/month sent to active buyers whose requirements match
The real magic of property matching in real estate email marketing is how personalised it will feel to the client because, assuming their requirements have been entered correctly, they will be getting an email that is directed towards them personally and the content will be what interests them because it will match their wishes and dreams.
At Respacio, we took property matching to a whole new level by introducing an incredible set of automation recipes that allow you to program the CRM to automatically send out emails with matching properties to all or some of your client list.  This means you are communicating to clients and prospects with detailed information that matches what they require without even lifting a finger.  Now that's powerful, marketing that is working while you sleep.
One of our favourite of these automated property match emails when we talk to clients about real estate email marketing is the new enquiry response.  This is an email that is automatically sent to all prospects when they enquire with you from any online source about a specific property.  What we do is send them an email straight away thanking them for their interest in the property with limited details and a link to the property record on the agency's website.  This gets them off the portals and into your environment, your website.  But that's not the end of the story, we can do more amazing stuff with this lead and the data they have given us.  At this point we know their requirements and what they are looking for like location, number of bedrooms, must have a pool etc so we can also add a few more properties that might interest them and again have links to your website.  
As you have probably realised, property match emails in real estate email marketing are very powerful and when you automate them they can be the difference your business has been looking for.
If you would like to see how these property match emails work and learn how to use them in your agency then book a demo today.   All you have to do is invest 30 minutes of your time to change your business forever.
Newsletter emails in real estate email marketing
The great thing about newsletter real estate email marketing is that it gives you the chance to speak directly to your clients, followers and prospects on a consistent basis and it's virtually free as we discussed in an earlier section.
Although there are some differing opinions on the amount of different newsletters you should have as well as their frequency we always believe in keeping it simple when it comes to marketing.  Our advice is to stick to 2 solid and consistent newsletters and make them excellent.  One for buyers and one for sellers/homeowners.  As for the frequency, choose either monthly or quarterly for both and make sure you choose based on the frequency that will allow you to deliver the quality you want.  It is much better to produce high quality real estate email marketing newsletters once a quarter that people can't wait to get their hands on than monthly ones that nobody opens.
Because a real estate agency is a sales organisation we, at Respacio, believe that all communications with prospects should include some sales information.  The best way to achieve this will obviously be different for your buyer and seller newsletters but should not be overlooked in either case.   
For buyers, you want to use Respacio's property matching power and pre defined templates.  Let me explain how it works.  Because the newsletter would be an email template in the Respacio CRM you have the ability to add dynamic information from property and contact records.  In essence you could write all the content for the newsletter and instruct the system to address clients by their name and add a section of properties that match their requirements that they have not been matched to in the past.
For sellers/homeowners you will want to have a benefit driven section dedicated to telling your readers why listing their property with you is the right choice with a strong call to action.  Using some of your internal statistics to display the amount of properties sold by you this year, average amount you achieved over asking or average time on the market before being sold.  There are so many ways you can display data in an engaging and interesting way. 
The result you get from both versions is an amazing piece of content, addressed directly to each individual with a sales pitch at the end that they don't even realise is a sales pitch.  
Some great content ideas for your real estate email marketing newsletters could be:
| | |
| --- | --- |
| Content Idea | Description |
| Business/team updates | Always remember that your newsletter is, at the end of the day, about your business and people will be eager to hear about you, your company and your team. |
| Market data overview | As a real estate agent you are constantly gathering data.  Using it properly can be an amazing source of content for buyers and sellers about sales statistics. |
| Home improvement advice | New homeowners will almost always do some DIY work to their new home and will appreciate insider tips. |
| Community meeting updates | It is a good idea to attend community meetings for government, education etc and write a brief in your newsletter. |
| Upcoming events | Being a source for people's social scheduling is sure fire way to get people excited about your newsletter. |
| Backyard and garden design ideas | Everybody likes a nice outdoor space and they will never forget if you give them the advice that transforms their area. |
| Cost of living news with tips and tricks | With the energy crisis upon us and the pandemic not very far behind people will appreciate any info, updates and advice on cost of living. |
| Testimonials | Social proof is one of the most powerful pieces of content you can use in marketing.  If you have great testimonials then use them everywhere. |
| Survey results | Conduct a survey of local homeowners and publish the results.  People love to know other opinions. |
| Relocation advice | This is especially important for agents in the international real estate space because more often than not the clients will be relocating as well and advice given for this arduous task will gain trust. |
| Home staging tips | Home staging is something most people forget about or don't give very much attention to but the reality is that it can make all the difference in getting a quick sale and the highest price possible. |
| FAQs | Sometimes there is just nothing better than an FAQ section.  Packed full of those little tidbits of info in a short and concise way. |
| Sold properties | Announce your successes and inspire confidence in your services. |
| Staff profiles and updates | People love to see behind the curtain so we always encourage our clients to let people in and this is one of the best ways to humanise your team and business. |
Want to put the amazing power of Respacio to work for your real estate email marketing?  Book a demo today.  All you have to do is invest 30 minutes of your time to change your business forever.
Drip email campaigns in real estate email marketing
A drip email campaign is a set of pre-written emails that are scheduled to be sent in specific increments of time.  These kinds of campaigns are great because you can do all the writing beforehand and then all the emails are sent out at whichever rate you specify.  
In the past you would have needed separate bulk email software that would have been operated independently of your CRM.  Which is a real pain because jumping back and forth between systems is not convenient in the slightest. 
As we have mentioned earlier, the team at Respacio anticipated the need for real estate email marketing in bulk so we built in an integration with an industry leader in the field of bulk email, Mailgun.  So you can set up these drip email campaigns right in the CRM and create pipelines with automations to control them.  But more on that in the how to section. 
To read more about pipelines and how to use them for your real estate agency read our article Guide to Real Estate Pipeline Stages.
There are so many uses for drip email campaigns and they really are useful if executed correctly.  Below we have listed a few examples to get your creative juices flowing.
New development launch party 
New featured listing coming soon
Chasing people who don't reply
Cold leads that need periodic emails to keep your business fresh in their minds
As you can see the possibilities really are endless and the organisation and consistency it gives your business is great.
If you want to learn more about how drip email campaigns can change your life and your agency then book a demo now.  All you have to do is invest 30 minutes of your time to change your business forever.
The how to guide for real estate email marketing
By this time if you've been paying attention you will know why real estate email marketing is a powerful marketing tool that certainly still works and you will most likely have an in-depth knowledge of the different types that you can utilise in your marketing strategy.
All that's left is to put real estate email marketing into action and start making it deliver results for your business.  In this last section we will explain to you how to do exactly that.
The importance of real estate email marketing software
In order to run successful real estate email marketing campaigns you will need to have the right software to make the process not only possible but also efficient and as automated as you can.
A good CRM system is the place to start as this will store your contacts and their history with your agency for quick access.  Your CRM should also have a system to sort these contacts into different groups and allow contacts to be a part of multiple groups.  
For instance if you had a marketing group called golf property aficionados you could make all contacts interested in purchasing golf properties a part of that group to easily market properties, information about new golf developments or send invitations to tour golf resorts and their accompanying housing facilities.  At the same time they might also be part of the group subscribed to the monthly real estate market analysis so they would receive the market analysis newsletter.  
With Respacio you have a powerful marketing groups module that will allow you to sort and filter contacts into groups that give the best targeted marketing capability.  
In order to send large amounts of email at a time you will also need a bulk email client software subscription.  Now, generally this software would exist outside of your crm and would require you to flip flop between programs.  At Respacio, we wanted to solve this problem so we had our team of developers build in a bulk email integration that runs in the background and allows you to use its power while operating in Respacios's environment.  In other words, sign up for the Mailgun subscription, set the integration in the crm and then work solely in the crm building and sending as many email campaigns as your creativity will allow you to produce.
The other feature that your crm software should have is a way to organise all your contacts and campaigns so you can have a really good overview snapshot of what's going on.  At Respacio, we use pipelines to achieve the level of organisation needed to market properly in today's busy and fast moving real estate world.  A pipeline is simply a workflow where your clients can pass through stages of any process including real estate email marketing campaigns.  The pipeline will watch out for responses and unsubscribes to your campaigns and reply automatically and move the clients through the pipeline as necessary.  The best part about it is that you do all the initial set up for the campaign like writing the emails, adding the correct contacts or contact groups to the pipeline and setting the schedule for delivery and then watch the pipeline take over like a high;y trained marketing manager.
Check out our article Guide to Real Estate Pipeline Stages to learn more about the power of real estate pipelines for your agency.
Want to see for yourself how versatile and easy it is to start real estate email marketing en masse?  Click the button below and book a demo today.  All you have to invest is 30 minutes to change your business forever.
The power of the list in real estate email marketing
The main thing that determines the power of your real estate email marketing is the size and quality of your list.  While there are methods to build lists quickly, like paying for them or scraping them from the internet, they just won't produce the quality leads and sales you get from people that willingly and eagerly sign up to hear from you.  This is by far the method that takes the longest but also the method that produces the best return on investment.
The easiest people for real estate agents to add to their list are new leads that are looking to buy or rent and want to see new properties that match their requirements.  They are the bread and butter of your list and can remain active on the list long after they rent or buy the property they were looking for.  One day they will have to sell that property, rent something for one of their kids or buy an investment or holiday property.
The most effective way to build your list is by using what we, in the marketing business, refer to as a call-to-action.  A direct instruction to your reader or viewer that asks them to submit contact information in order to receive something.  In this case what they will receive is access to your periodical newsletter or automatic emails with properties that come on the market matching their requirements.  
There are so many places to use these calls-to-action but there are a few we would recommend and that have worked well for our clients in the past. 
Exit intent form on your website that pops up when the viewer shows intent to close your website or bounce off.
Checkbox on your website forms opting into newsletters among other forms of promotion from your agency.
Strategically placed website banners pushing would be subscribers surfing your site to opt into your newsletter.
In social media adverts after viewing your valuable content and wanting to receive more.
At the end of the email newsletter itself asking subscribers to share and recommend your newsletter to their friends and colleagues.
Want some help building your list?  Get in touch with us today and book a demo.  All you have to invest is 30 minutes to change your business forever.
How often should I send real estate email marketing?
There is lots of debate and opinion on the topic of how often you should send real estate email marketing and there is really no correct answer.  Our advice to clients is that it is far more important to send valuable content less frequently than sub par content all the time.  That being said, consistency can play a massive role depending on the type of real estate email marketing you are sending.
If you are sending property match email then it is a good idea to have some frequency to it, people love habit and routine.  So, instead of sending new properties every time they are added to the system and match to the client's requirements in a very unpredictable way it might be a better idea to set the email to send with all new matches once a week, maybe Saturday mornings.  You can let the client know ahead of time they will get it on Saturday mornings or ask them when it would be good for them to receive it.  After the first couple of weeks they will get used to it and come to count on it or even look forward to it.  
When sending a newsletter campaign to subscribers it is even more important to be consistent and firmly stick to that consistency because most of the time the schedule will be a part of your promotion for subscribers.  If you advertise as a weekly or a monthly then make sure you always deliver because people will be waiting for it and expecting it in their inbox (as long as you provide really engaging and valuable content).  So decide what your frequency will be before launching your newsletter campaign and then stick to it over hell or high water, it will pay off in the end, trust me.
A little tip we consistently give to our clients is to be very careful when deciding on the frequency of your newsletter.  Make sure you can deliver on the timing you have committed to.  Not only deliver but deliver the highest quality content possible.  Too many times we have seen clients commit to a weekly or a monthly newsletter only to either end up producing low quality content because they are way too busy or skip issues for the same reason.  Why not try a quarterly newsletter in the beginning and put all your blood, sweat and tears into it and people may actually read it and stay subscribed.
As you can probably tell the quality of the content is far more important than the amount of it so keep that in mind when making your real estate email marketing campaign planning decisions.
If you would like to see how Respacio's automations module and built-in bulk email client can help take all the mundane out of real estate email marketing then all you have to do is click the button below and book a demo today.  All you need to invest is 30 minutes of your time to change your business forever.
How to write great real estate email marketing copy
When it comes to advice on writing email (or any marketing) copy we could fill 10 articles with ideas, tips, tricks and processes.  But for the purpose of this article we will give some simple theories to get you started.
Far too often we see one of two things in real estate email marketing copy.  Either the writing is completely written about how great the advertised product is or how great and accomplished the seller or company owner is.  Both of these things ignore the classic and infinite marketing mantra.
What's In It For Them
If you are not concentrating your writing on the prospect's needs and writing it in a way that highlights the direct and real benefits to them your's will be skipped, deleted or ignored.  
To make the point clear I will illustrate it using something all estate agents know about, property descriptions.  Below there will be two descriptions written about the same property.  The first in the classic incorrect feature driven model and the second in the correct benefit driven model.
These descriptions are written about a villa on the 18th hole of a private golf course on Spain's Costa Del Sol.
#1 Incorrect
This 5 bedroom/5 bathroom villa is conveniently located just minutes off the A7 on the exclusive San Roque Club golf course just South of the affluent town of Sotogrande.  1 hour from Malaga Airport and train station make it a convenient destination for international visiting.
A private pool, large terrace and outdoor kitchen make for great summer days (which are abundant in the south of Spain).
Features of the property include: A/C and heat throughout, double glazed windows, fully fitted kitchen with Siemens appliances, double car garage, private balconies on both main bedrooms.
#2 Correct (benefit driven)
If you dream of a second home steps away from a clubhouse on one of the most exclusive golf courses on the Costa Del Sol then this 5 bedroom villa with a view of San Roque Club's famous 18th green is made just for you.
Imagine you have just spent a rough couple of weeks in your country of residence.  It's been cold and you have been working non stop.  Nevermind that now because you have just landed in Malaga and the weather is a chilly 24 degrees.  You get your car from the park and fly and make the short one hour journey down the beautiful Southern Spanish coast to your beautiful Mediterranean villa.  
After pulling into the double car garage, getting your clubs cleaned off and your golf shoes on you are off for the short 2 minute walking journey to make your tee time with the other course members you've made friends with since moving in a year ago.
As the sun sets on the mediterranean and you line up to take your final putt on the 18th green you take a quick look up at your beautiful terrace complete with Viking outdoor kitchen and decide that it would be great to celebrate your first time breaking 80 on the storied old course by inviting the other lads in your group around for a bbq and a swim in your private pool (one of the only ones in the development).
After everyone has eaten and swam you bid them goodnight to retire to the air conditioned house (has heating for those odd winter days when it's needed) pour yourself a brandy to enjoy with your cigar on the private balcony off your luxurious master bedroom.
If this sounds like heaven to you then please book a viewing today so we can help you make your dream a reality.
Same villa but one lists features in a boring and forgettable way and one lists benefits in a way that takes the reader on an emotional journey.  This is the important thing to remember when writing real estate email marketing copy, make sure you are always trying to evoke emotions.  People make buying decisions with emotions not with a laundry list of features.
If you would like some advice or training on how to write great real estate email marketing copy that is benefit driven then get in touch with us today and book a demo.
Side note: If you want a good start to the world of writing copy then pick up this book on sticky ideas. It's a great place to start your copywriting journey.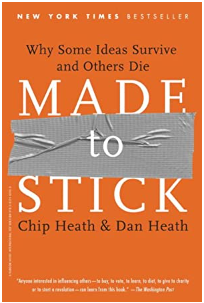 The importance of tracking and ROI in real estate email marketing
If we have said it once we have said it a thousand times.  If you can't measure it, you can't manage it.  It is so important to be able to track where all traffic and leads come from in your business and how much each lead and sales cost you.  Real estate email marketing is no exception so keep reading to find out how with respacio CRM software.
Being able to have an accurate picture of where your results come from and how much they cost is so imperative that the team at Respacio, have added in many cool features that track user actions and report back to you with a cost benefit for every lead, source and campaign.
Using UTM links we can track the prospect's first click in an email to the property on your website right through to completion of the sale.  This allows us to know, understand and calculate how effective certain email campaigns are compared to others as well as comparatively to other marketing channels.
Remember even though real estate email marketing is relatively free there is still a monetary cost related to the man hours required to write, organise and create bulk email campaigns.  Therefore, you will want to know quite quickly and with as much certainty as possible which emails, formats and sizes work and which don't so you can spend your precious time on things that will bring results in the form of profits into your business.
To see the power of Respacio's tracking and ROI capability for yourself then book a demo today.  All you have to do is invest 30 minutes of your time to change your business forever.